My Supercharged Karmann Vdub
A site dedicated to my 1992 Volkswagen Corrado G60.
You can see mods, tuning & spec for the air ride suspension, engine, exterior and interior along with pictures and Guides.
Also check out the Buyers guide, options decoder and see how many Corrado G60 are left in the UK.
I bought my G60 24th January 2005. It's Gloss Black, colour code L041, first registered in the UK 10th April 1992 and manufactured 23rd March 1992. It's currently 29 years, 6 months, 29 days old!
I'm leaving out many details & pictures of modifications that either never came to fruition, or are still under development. For example, nitrous oxide was part fitted at one stage but never completed, I'm also leaving off details of many service intervals such as 3x heater matrix replacements and 3x Waterpump replacements!
I've now owned this Corrado G60 for: 16 years, 8 months, 28 days, 8 hours and 33 minutes. It's been a real love/hate relationship with this car as I'm sure many Corrado owners can appreciate! There's an old meme from around the net that says:
Want to hear a good Corrado joke? Hold on, I'm working on it.
More a matter of fact than a joke for most owners maybe! But anyway, these old retro Karmann built Volkswagens seem to draw us in somehow. And we bow to their every need to keep them going, whatever the reason may be.
Why G60 over VR6 or 16 Valve?
Well I've always been a fan of, and more used to highly stressed cars in general. That's because I'm actually a normally aspirated Man at heart. Think high revving, steel internals.
I personally find the VR6 to be a little lazy in it's 'response' although obviously it pulls well and can make good power (Expensively) but I ruled it out as a long term car. Then there's the 16 valve, well I'd already had a few over the years running twin webers etc and I just wanted something with more power from the start. So the Supercharged G60 was the one for me. The G60 definitely falls into the more 'Highly stressed' category of Vw!

---
Thanks for checking out my site, which was last updated Fri, April 10. 2020.
You can find me on Mixer, Discord, YouTube, Instagram, twitter and facebook.
Neil.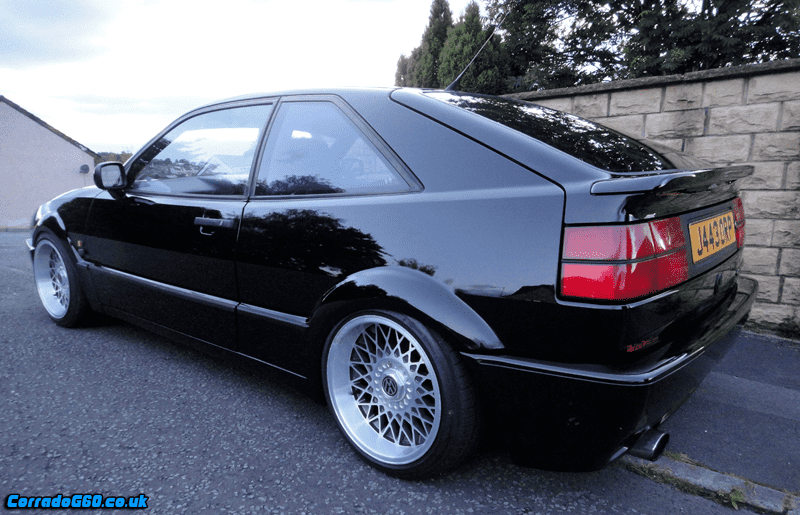 Link to this
Latest Comments